Veronica Ramirez
5 Things You Need to Have In Your Contract!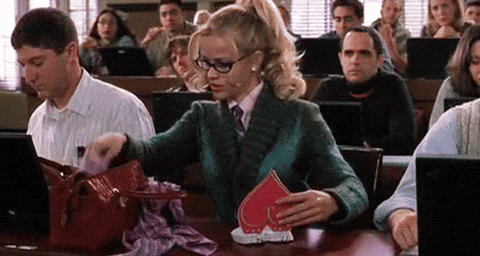 As babes on the go, most partnerships and collaborations start over coffee, DM, or email. We try not to "complicate" things with something formal or intimidating like a contract to keep the momentum going. But the truth is, sometimes there are a lot of key details that are unclear and could cost you some peace of mind or worse—a business partner.
My name is Veronica Ramirez, founder of Curator Counsel. I was excited when my Social Babes Co. family reached out and asked me to write about the key contract terms to include in contracts.
When thinking about contracts, it makes sense to keep things simple and specific to your business arrangement. That does not mean copying and pasting some terms you believe sound good, legal, or serious. It means that when someone reads that document, they understand what exactly is required of everyone involved. While no agreement is the same, here are 5 contract terms that Social Babes should revisit, understand, and include in their agreements.
1. "Duties"… aka what are each of the parties supposed to do under the contract.
This seems like a fairly straightforward concept, but the devil is in the details. This provision is about outlining what specifically you are providing to your client and what is not included under the contract. The problem most boss babes run into with this term is that it is not specific enough. There is some misunderstanding about what that product or service includes, such as whether the contract includes unlimited revisions, providing raw files, or unlimited access to contact them by email or phone while the project is underway.
On the flip side, it makes just as much sense to outline what is required of everyone else involved to hold up their end of the deal. Some key questions this should answer are: what are the other key players involved required to do under this agreement? At what point are they required to render payment? How do they fit into this agreement? This provision is the perfect place to further define and clarify what exactly is getting accomplished under this agreement and by who so that there is no room for an alternative interpretation of what that is.
2. Payment… aka the how-to for Securing the F*cking Bag
You can't secure the bag without defining how you're doing that in your contracts! Payment is more than the amount due under the contract. This term defines acceptable forms of payment when payment is due (this can be based on a deadline or when certain services are rendered), a schedule & amount due upon each date, and whether or not taxes or payment processing fees are included.
In addition to defining how it is you are getting paid; a payment term also outlines what happens in the event someone cancels prematurely, or the payment is late. This is often undefined, and someone is usually left holding an empty bag….and I mean, no one wants that, right?
3. Disclaimer… aka you generate great results, but you can't 100% guarantee that always happens
Most business owners stand behind their products and the results they have produced for other people. However, without a disclaimer, all customers are expecting the same results, regardless of their circumstances. A disclaimer, when drafted appropriately, can take certain legal options off the table by carving out certain scenarios or results that you cannot guarantee will happen.
4. Dispute Resolution… aka what to do you do if things go south.
Now, most boss babes draft contracts with the best-case scenario in mind. A dispute resolution term outlines how it is you and your business partner can navigate a rough patch. Some businesses prefer to go to court or mediation. Whatever you choose, make sure this provides a clear path that everyone can follow to reach a solution.
5. Termination… aka how to legally break up the contractual relationship
Sometimes, terminating a contract does not require a bad thing to happen. This provision gives both parties a way out in case one of them wants to go in a different direction or if there is a rough patch. Usually, this term outlines some reasons to end things, or just allows the parties to end the contract, provided that the party terminating contract provides notice within a certain time frame. In a way, this provides everyone an avenue to legally break up under the contract.
As you can see, there is no one-size-fits-all when it comes to contracts. Each one is as unique as each of your businesses!
In addition, these 5 terms are just a few of many contract terms that business owners need for their contracts. Please be advised that the information contained in this article is for general informational purposes only. Readers of this article should consult with a licensed attorney to discuss a particular legal matter.
For all things legal, make sure to follow Veronica @curator_counsel on Instagram or book a discovery call with her here.