Belinda Sanmiguel
How to Start with On-Page SEO as a New Business Babe
Updated: 7 days ago
Listen, If you're on Clubhouse for hours at a time like I am, or, skimming social media Facebook Groups, you may have heard of people chatting about SEO or search engine optimization.
What is SEO after all? Sounds complicated right? It doesn't have to be, babe! Just think of it as getting your website in the best shape possible for unpaid visitors.
When you publish a blog to your site, that's when SEO happens.
When someone visits your website from social media, that's when SEO happens.
When you add links between pages of your website, that's SEO.
They all work together to make your website perform well!
Understanding how to serve that content well and how it works with search engines is how you can start with your on-page SEO efforts today!
Keep reading to find out how to optimize your site and get a better understanding of what this SEO thing is all about!
Why Should I Care About SEO?
Girl, SEO matters because it's all about helping your potential customers find you. Think about it, you have a website and all of this amazing content. But what's the point, if you're not getting the traffic?
Let's let the stats sink in for a minute:
84% of people use Google 3+ times a day. (Oberlo)

46% of product searches begin on Google (Oberlo)

90% of people said they are more likely to click on the first set of search results (Oberlo)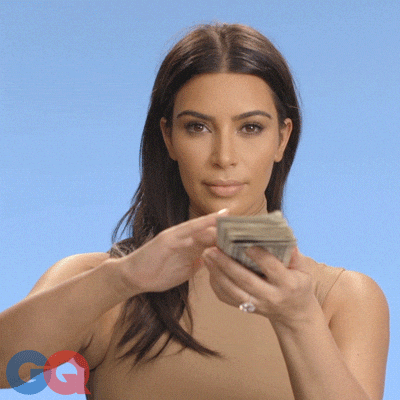 Optimizing your site for SEO gives your website the potential to get more traffic, more engagement, and more sales!
By working on your SEO, your website can rank at the top of search results, which means more traffic and $$$!
What business babe doesn't want more traffic or sales?
Let's take a step back though. What is SEO?
SEO has three main areas that will ultimately help your website pull up on the first page of search results:
1. On-page SEO - the content on your page
2. Technical SEO – the backend optimization of your website – page errors, sitemaps, backlinks, etc.
3. Off-page SEO – guest blogging, content marketing campaigns, public relation efforts, etc.
To keep things sweet and simple, in this article we will just touch upon on-page SEO. In my opinion, it's the best way to start understanding the concepts of SEO.
Serve Your Audience With Great Content
This portion of SEO refers to optimizing the front-facing content of your website. Is the content on your site answering your potential client's questions? Are you serving high-quality content to your readers?
One way to accomplish this is to make sure all of your website pages have focused keywords. Think about the questions your potential clients may be typing in Google. Use these types of keywords in your content.
You can do market research, offer surveys and visit forums where your target audience is located.
Similar to social media, your website also needs to have core topic pillars. Content pillars help your audience understand what your business is all about.
The more niche your content, the better.
Keep Your Content Organized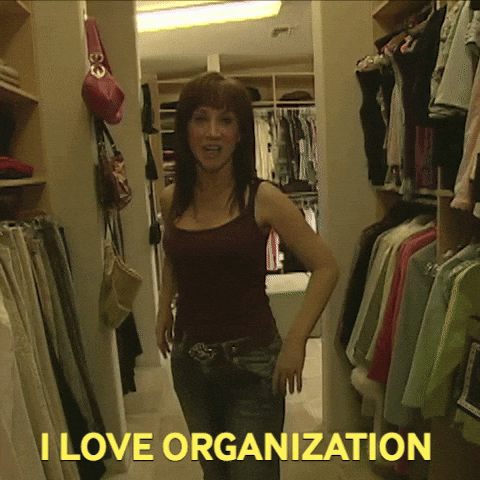 Content organization is important when thinking about SEO.
For example, if your blog post is one whole page of text, consider editing. People don't like to read a ton of text and Google may not understand the topic of your page.
Instead, break the content up with appropriate headers by order of their importance (H1s and H2s) and include high-quality images. By breaking up your content, you help provide a better user experience for your potential customers and also for search engines.
If you have a high-content website or e-commerce site, content taxonomy is also a must. Essentially, it's a more structured way for Google and your clients to crawl your website. How you organize your content with appropriate tags, schema, and metadata are ways to keep users on your site for longer periods (we call this sticky in marketing). This is crossing over into the technical side of SEO, so for now, let's pause on this!
What is Metadata Content?
Another way to optimize your site for SEO is to make sure all of your pages have user-focused metadata. Metadata is the content that helps people click on your website. It's also the content that search engines use to crawl and index your site.
Metadata includes:
Headers - H1 tags – These are the primary headers of your content. All pages should have at least one of these.
Meta descriptions – The two sentences of content that explain to your users what your page is about. Think of this content as a summary. The more engaging, the more likely people will click on your link in search.
Alt text – The descriptions of your images for people who are visually impaired. Read by screen readers, these are important for accessibility and help people better understand the content of your page.
Title tags – The titles of each of your pages, which are shown in social media, search engine results, and browsers. You also want to incorporate keywords into this content.
When writing these, think of the following:
Think of Your clients/customers first– Use phrases or keywords they would use. There are free tools you can use such as, AnswerThePublic.com or you can simply type in Google's search bar using similar phrases to get more ideas.
Write with your niche-specific keywords – Use specific keywords to better serve your ideal clients. For example, if you were a women's clothing boutique and you have a product page on pants, an example of a long-tail keyword could be "dress pants for petite women."
Keep it short and simple – Write for your audience in a way that is easy to understand. Metadata needs to be under a certain number of characters.
Here's a quick cheat sheet or the character limits:
Title tags – 50 – 60 characters

Meta descriptions – 50-160 characters

Alt text – 125 characters
If you need help with writing your content for SEO, hire someone! As a new business owner, you may not have the time to learn all of this.
Invest in your website and your business, you will be happy you did!


Linkable Content
At the end of the day, your website should provide value. One way to let search engines know this is the case is to create relevant, valuable content for your readers.
The more links pointing to your site, the more search engines will trust it. The trust factor will help rank your website rank higher on the search results pages.
How Can I Get More Links to My Site?
Outreach – If you have a business babe bestie that has a connection to your business, guest write on each other's website. You can also reach out to other partners to cross-promote content.
Social media platforms – Point traffic to your website with your social posts, Reels, and TikTok posts! This will help create more authority for your website. Add links to your bio, story, or any other way to bring traffic to your site.
Podcasts – If you happen to be a guest on a podcast, always be sure to mention your site. This is another genuine way to increase organic traffic to your site. The author of the show can add your link in their show notes.
Newsletters – An email list, no matter the size, is a great way to bring traffic to your site to learn about relevant content or current promotions you offer.
Virtual Events - Host an event regarding a subject area you're interested in and have the audience go to your website to learn more!
SEO doesn't need to be another dreaded marketing task. Instead, think of it as a way to better serve your audience. Yes, search engines are a big part of it, but if you're effectively serving your audience and you have a healthy website, then Google and other search engines will recognize that.
Remember babe, you don't have to do it all alone. You already have a lot on your plate. Don't be afraid to reach out for help, your community has you covered.
There are people to help support you in your marketing efforts.
You got this! Now go rock your SEO efforts!
Belinda Sanmiguel
I empower women-owned brands to get more organic traffic & sales with intentional marketing!
Check out my website:
https://www.belindasanmiguel.com/
Connect with me on Instagram:
https://www.instagram.com/belinda_sanmiguel_consulting/